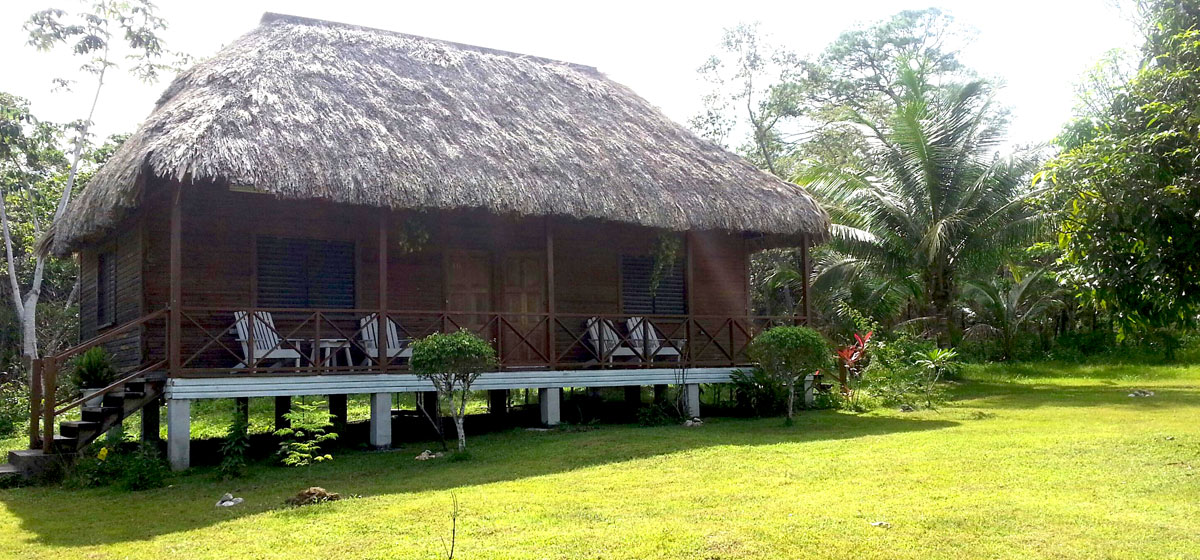 We have nine rooms cabana style, with each cabana having its own unique style and character. The cabanas are made from local materials with a rustic look on the outside and a contemporary inside finish. The outside walls are made from pine lumber, palmetto palm, or cabbage palm, and all are thatched with bay leaf which can last up to fifteen to twenty years. This leaf helps to keep the cabanas cool, especially during the dry season.
All rooms come with two beds, a small refrigerator, coffee maker, hot and cold shower, and a hammock on the varanda. Two cabanas come with a kitchenette (table top stove, microwave, refrigerator, sink, and some crockery) and are spacious. Seven cabanas have private bath and in one case two rooms share one bathroom. These seven rooms also have air conditoning which is important especially during the period March to May.
Three cabanas are larger structures, each housing two private rooms. The other three cabanas are set on their own, each with one private room, and two of which include kitchenettes.
Our guests love to relax in a lawn chair or in a hammock on their varanda. Picnic tables are also set up on the property for meals served by our local Belizean cooks, or create your own picnic.