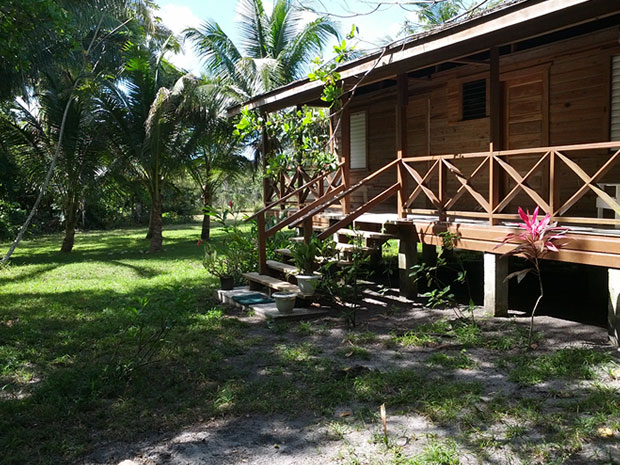 Amenities
Each of the two rooms in this cabana has the following:
Air Conditioning
Writing table
Radio/clock
Private bath with hot and cold shower
1 double bed and 1 single bed
Refrigerator
Coffee maker
Hammock
Price – $65
Description
The Howler Cabana houses two separate and private rooms (Room 7 and Room 8). This cabana is made from pine lumber on the outside with white walls and ceiling on the inside and white tile floors. The roof of this cabana is made from pine lumber and zinc. It is named for the Black Howler Monkey. This cabana faces directly toward the jungle, and the monkeys come and feast on cashew and fig trees within 15 to 25 feet of this cabana.
Prices are quoted in US Dollars and do not include taxes.